7714 Gunston Plaza Lorton, VA 22079
Lorton, VA 22079
United States
Notes
Motorcycle road exams are not conducted at this location. Please visit Woodbridge, Stafford or Franconia.
E-ZPass and E-ZPass Flex sold
.
HAZMAT background check applications and fingerprinting are at this location.
Location & Hours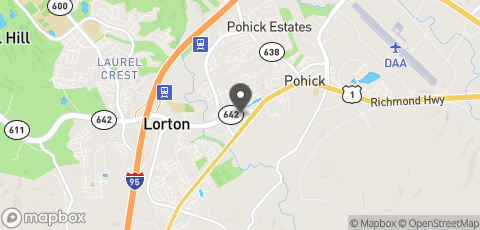 7714 Gunston Plaza Lorton, VA 22079
Lorton, 22079
Questions and Answers
There are no questions yet, be the first!
Reviews and Tips
There are no visitor tips yet, be the first!