4150 South Four Mile Run Drive Arlington, VA 22206-1106
Arlington, VA 22206
United States
Arlington DMV Location & Hours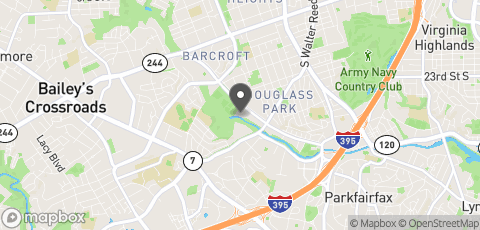 4150 South Four Mile Run Drive Arlington, VA 22206-1106
Arlington, 22206
Virginia DMV Office Services
Notes
Motorcycle road exams are not conducted at this location. Please visit Franconia or Alexandria.
E-ZPass and E-ZPass Flex sold
.
HAZMAT background check applications and fingerprinting are at this location.
DMV Practice Tests
Get ready for your written test with one of these Great Practice Tests:
Virginia DMV Reviews and Tips
The staff was apathetic at best. It was a long, tedious experience. The location was very convenient for me. Be prepared to wait.
This has been my go to DMV ever since I started living in Arlington over 2 years ago. The service during the Covid era has actually been an improvement over normal times. Before, I had to spend an absurd amount of time at the DMV to get anything done. These days with the scheduling system, I can get my business done in less than an hour, my recent visit on the 12th was actually done just a hair over 30 minutes. The scheduling is a bit inconvenient because I had to schedule over 2 months ahead of the time, but the speed and ease of service on the day I need to go in was well worth it. I also find that the attitude of the staff was more agreeable as well. The seating arrangement was orderly and compliant with Arlington's covid mandates.
We had a set appointment time. Staff was very friendly and helpful. Location was not crowded (Covid restrictions helped here). Get on website ASAP to make appointment because they are very backed up.
Questions and Answers
There are no questions yet, be the first!