Lower Manhattan DMV Office Greenwhich Street
New York State Department of Motor Vehicles
11 Greenwich Street
New York, NY 10004
United States
Last updated on:
10/21/2022 - 13:17
New York DMV Location & Hours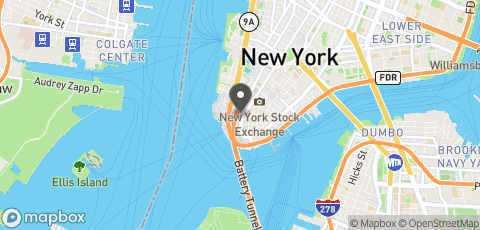 11 Greenwich Street
New York, 10004
New York DMV Office Services
NY DMV offices handle all transactions
New York DMV Office Notes
Additional Office Services & Hours
Hours of Operation
Monday - Friday:
8:30 am-3:30 pm
Type
CDL General Knowledge Tests
Hours of Operation
Monday - Friday:
8:30 am-1:00 pm
Type
CDL Endorsement Tests
Hours of Operation
Monday - Friday:
8:30 am-3:30 pm
Don't Forget to Leave a Review!
Let us know how this location handled your transaction. Did you have any issues?
Photos of New York State Department of Motor Vehicles Office
New York New York DMV Reviews and Tips
I thought that the covid procedures were well respected and I felt safe. I thought that the staff was friendly but not too helpful as everyone looked extremely busy or not too interested in going out of their way. The wait felt quite long and this felt quite frustrating. Once it was my turn to be helped, I thought that the staff person was very nice and helpful though and took her time to answer my questions
Make sure to make an appointment, as this location is very busy. Walk-ins will have to wait a long time. Also, make your appointments way ahead of time, as spots get filled quick. Double check on the website that you have all of the necessary documents, as you don't want to be turned away.
Everything was so nice. The staff were every helpful and this place followed covid guidelines very well.
It was very covid safe and it was very nice experience.
You need to have an appointment if you're going to come here. If you don't have an appointment, expect to get no help or to wait a tremendous amount of time. If you do have an appointment, there will be a little bit of a wait, but generally things will go smoothly and you won't be here for an unreasonable amount of time. As this is NYC, it's easy to find, but there's of course limited parking. Their Covid procedures limit capacity and require a mask.
Questions and Answers
How many times can you take the permit test at the 11 Greenwich st location before leaving the dmv and having to retake the test again?