New York Department of Motor Vehicles
145 West 30th Street
New York, NY 10001
United States
New York DMV Location & Hours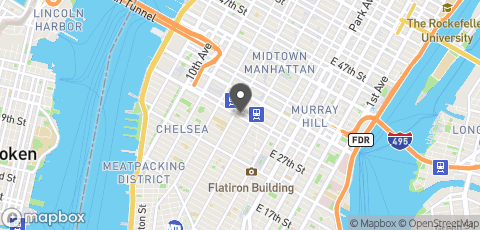 145 West 30th Street
New York, 10001
New York DMV Office Services
NY DMV offices handle all transactions
Notes
Service Limited To: New York State license and vehicle registration duplicates and license plate surrenders ONLY. NO boat or snowmobile renewals. NO permit renewals.
DMV Practice Tests
Let us know how this location handled your transaction. Did you have any issues?
New York DMV Reviews and Tips
It was fairly easy to find. I walked so can't really speak to parking. Everyone was masked and there was hand sanitizer. I had printed out all the required forms ahead of time, but they were offered to me when I got there in case I didn't have them. I barely waited at all and the lady who helped me was very nice. Highly recommended.
I have had a meeting to the DMV rescheduled over and over due to the Covid restrictions in the city, until not quite long ago that a meeting was finally fixed. Overall, the staff were quite helpful, responsive and ready to assist to ensure I get all the needed information and support. It was so easy to locate. All
The wait was overly long since I had an appointment and still ended up needing to spend over 30 minutes waiting since there was a delay. I had no issues finding the location and took the subway so I did not have a parking issue. COVID procedures were very straightforward; masks were required and sanitizer was provided at the doorway. All visitors and guests were required to sanitize their hands upon entry and there were signs everywhere asking people to stay six feet away from others and to mask up. When speaking with DMV representatives and employees I noticed they were all wearing masks too.
The location is very easy to find, though finding parking in the area may be difficult. The staff was very professional and polite, a lot nicer than I expected. I have been to other DMV's in NYC and this was by far my best experience. The premises were more sparsely populated but this is more than likely due to COVID, there were markers on the floor for social distancing as well as other signs.
Questions and Answers
Does your office offer the learners permit testing. If you do, how do I go about making a reservation if needed