New York State Department of Motor Vehicles
4031 Hempstead Turnpike
Bethpage, NY 11714
United States
Bethpage DMV Location & Hours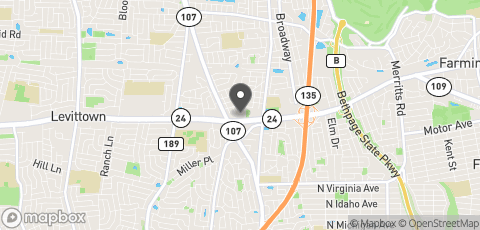 4031 Hempstead Turnpike
Bethpage, 11714
New York DMV Office Services
NY DMV offices handle all transactions
Notes
NO CDL Testing, NO Escort Vehicle Testing
Additional Office Services & Hours
Hours of Operation
Monday - Friday:
8:30 am-3:30 pm
DMV Practice Tests
Get ready for your written test with one of these Great Practice Tests:
New York DMV Reviews and Tips
Very helpful staff. Very well organized facility. It is in a strip mall on a main road, very easy to find. The wait was not long at all, especially if you have an appointment. Parking was ample and not too crowded. The seating was a bit hard though. The benches are quite uncomfortable.
It's got a very small parking lot, but everyone at the front manages it pretty well. I was actually turned away once because they stopped doing permits, but I guess they've changed some people because this was a much better experience. I was in and out. COVID was almost positive on the DMV.
Everything was quick. COVID was almost good for the DMV. Doing everything by appointment is better then going in and waiting. The problem right now is that you have to wait a long time. Back during COVID there wasn't much of a wait. What was frustrating was not being able to select the service I needed for awhile. I needed a motorcycle license, but there was no change license option despite me having a course waiver.
The wait was long,but that was expected even with an appointment. The staff is not friendly and always seem bothered by the people there.
Questions and Answers
I'm trying to reregister my truck with commercial plates! They will not accept Insurance ID cards that are more than six months but all Commercial insurance policies are for a one year minimum? Is this correct or am I mistaken?
would like to make an appointment at bethpage dmv office to renew my drivers license
To make an appointment at a New York Department of Motor Vehicles office, please visit https://dmv.ny.gov/offices/county-offices