160 Canfield Avenue Randolph, NJ 07869
Randolph, NJ 07869
United States
Office Services
Titles, Licenses, Registrations, Abstracts (certified, five-year)
Vehicle Inspection
Vision and Knowledge Tests
CDL Written Test
Basic Road Test
CDL Road Test
Motorcycle/MOPED Road Test)
Notes
Customer service representatives are eager to assist you in-person at local motor vehicle agencies. To reach MVC by phone call (888) 486-3339 toll-free in NJ or (609) 292-6500 from out of state. Agency, Driver Testing Inspection Road Testing Agency, Driver Testing
Additional Office Services & Hours
Type
Agency, Driver Testing
Hours of Operation
Wednesday - Friday:
8:00-17:30
Hours of Operation
Monday - Friday:
8:00-16:30
Hours of Operation
Tuesday - Friday:
8:00-16:00
DMV Practice Tests
Get ready for your written test with one of these Great Practice Tests:
Location & Hours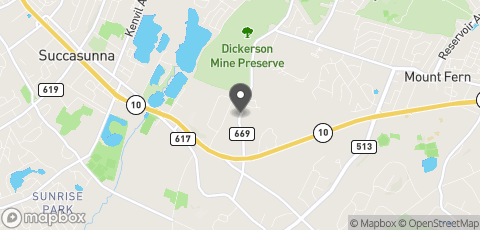 160 Canfield Avenue Randolph, NJ 07869
Randolph, 07869
Reviews and Tips
Great personnel. They really care about getting you in and out as easily and painlessly as possible. The morning entertainment on the waiting line was priceless. MAKE AN APPOINTMENT BEFORE YOU GO. NO EXCEPTIONS!! It's not that hard to understand. Thanks again to the folks at Randolph.
The staff was great and helpful. I had to wait a while, but every DMV is like that. They were great with COVID protocols. I recommend this DMV.
WHAT A BUNCH of losers !!!!! Randolph doesn't seem to be the problem, it's the state. The employee at Randolph who answered the phone, after 2 days, told me "Randolph doesn't renew registrations !!!???? What the hell do they do? I have been going there for years, now it's a ghost operation! It's not even listed as an inspection.station.
Questions and Answers
Can I drop off old license plates at this facility?