10 Roosevelt Place Somerville, NJ 08876
Somerville, NJ 08876
United States
Office Services
Titles, Licenses, Registrations, Abstracts (certified, five-year)
Notes
Customer service representatives are eager to assist you in-person at local motor vehicle agencies. To reach MVC by phone call (888) 486-3339 toll-free in NJ or (609) 292-6500 from out of state. Agency Agency
DMV Practice Tests
Get ready for your written test with one of these Great Practice Tests:
Location & Hours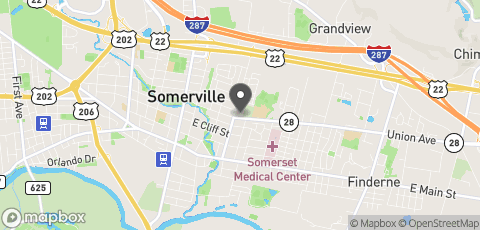 10 Roosevelt Place Somerville, NJ 08876
Somerville, 08876
Reviews and Tips
Not bad at all! It looked like it would be a long wait, but lots of staff so it was in and out! It is still the DMV, but it was as good as the DMV good be. Much better than other DMVs I have visited, and I wil try to make appointments here more often. Great job to these folks, truly!!
Questions and Answers
Why is it so hard to get an appointment to Somerville Motor vehicle ?