20 North Street Onancock,VA 23417-1920
Onancock, VA 23417
United States
Notes
Motorcycle road tests are not conducted at this Customer Service Center. To schedule a motorcycle road test, please contact Kathy Delepine at 757-434-0939.
HAZMAT background check applications and fingerprinting are at this location.
E-ZPass On-The-Go sold here.
Location & Hours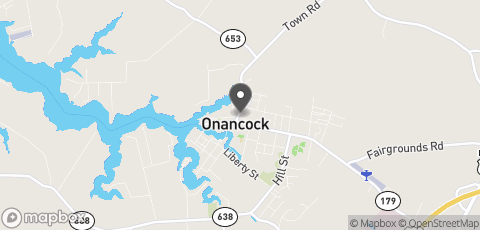 20 North Street Onancock,VA 23417-1920
Onancock, 23417
Questions and Answers
There are no questions yet, be the first!
Reviews and Tips
There are no visitor tips yet, be the first!