1712 Donna Drive Virginia Beach, VA 23454-4539
Virginia Beach, VA 23454
United States
Notes
Motorcycle road tests are not conducted at this Customer Service Center. To take a motorcycle road test please visit the Virginia Beach Buckner Customer Service Center.
HAZMAT background check applications and fingerprinting are at this location.
E-ZPass On-The-Go sold here.
Location & Hours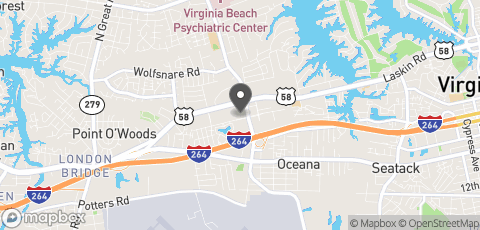 1712 Donna Drive Virginia Beach, VA 23454-4539
Virginia Beach, 23454
Questions and Answers
There are no questions yet, be the first!
Reviews and Tips
As any other DMV the line moved very slow. Had an appointment but they still managed to have a wait time longer than 30. Only thing positive was people properly wearing mask and precautions for covid was appropriate.