New Jersey Motor Vehicle Commission
The Finlaw Bldg
199 E Broadway, 1st Floor
Salem, NJ 08079
United States
Salem MVC Location & Hours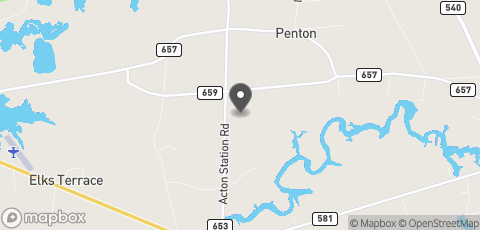 The Finlaw Bldg
Salem, 08079
New Jersey MVC Office Services
Disability placard (initial or renewal).
Knowledge test for auto, CDL or motorcycle.
License Transactions
Out-of-state transfer.
Renewal of license/ID, CDL, TVRs (temporary visa restricted licenses), or any other expiring license.
Upgrade to REAL ID.
Upgrade your class D license to a CDL.
First-time license/permit (REAL ID or standard).
New Jersey MVC Payment
Cash
Check
Credit Card
May accept ATM/Debit cards
Money order
Notes
Most transactions by appointment only.

Saturday hours not available for certain walk-in services.
DMV Practice Tests
Let us know how this location handled your transaction. Did you have any issues?
New Jersey MVC Reviews and Tips
There are no visitor tips yet, be the first!
Questions and Answers
Can I just pick up a hazmat book to study at Salem Mv
We need to open ABLE account for our disabled ,he needs REAL ID .He has aggressive behaviors and it will be difficult for him to be at appointment. Is there alternative to this situation?
Hello, my name is Lucas, I'm Brazilian and I would like to know if I can update my Brazilian provisional card to an American one and what documents are needed?
Yes, you can update your Brazilian provisional card to an NJ license. You will need to complete the Application for Permit/License/Non-Driver ID (Form BA-208) and pass the 6 Points of ID requirements.

The 6 Points of ID Verification is a system used by the New Jersey Motor Vehicle Commission (MVC) to verify an individual's identity. In order to obtain certain documents, like a standard driver license, or to verify changes to your driver record, you must prove your identity by passing the 6 Points of ID plus a Social Security number, ITIN, or affidavit.

Here are some of the primary documents accepted for the 6 Points of ID:

1. Birth certificate (U.S.-issued)
2. Current passport (U.S.-issued)
3. Expired passport (U.S.-issued, less than 3 years)
4. Non-U.S. passport (customs/immigration verified)
5. Certificate of Citizenship (U.S.)
6. Current driving license (New Jersey only)
7. Current digital boating license (New Jersey only)
8. Current non-driver ID (New Jersey only)