Sharp Run Plaza 175 Route 70
Medford, NJ 08055
United States
Office Services
Titles, Licenses, Registrations, Abstracts (certified, five-year)
Notes
Customer service representatives are eager to assist you in-person at local motor vehicle agencies. To reach MVC by phone call (609) 292-6500.
DMV Practice Tests
Get ready for your written test with one of these Great Practice Tests:
Location & Hours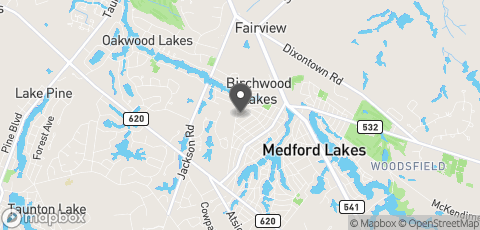 Sharp Run Plaza 175 Route 70
Medford, 08055
Reviews and Tips
the 888 number was no good!
Very pleasant people working here best dmv experience yet thanks for great service
This phone number advertised Medicare, free roadside assistance, and a special offer (no other details) if you're 50+. Then, it hung up on me! Like, can I just talk to a human being at the office number I called?!?!
Questions and Answers
There are no questions yet, be the first!