Salisbury DMV Office:
251 Tilghman Road Salisbury 21801
251 Tilghman Road Salisbury 21801
Salisbury, MD 21804
United States
Last updated on:
03/20/2020 - 09:40
Salisbury MVA Location & Hours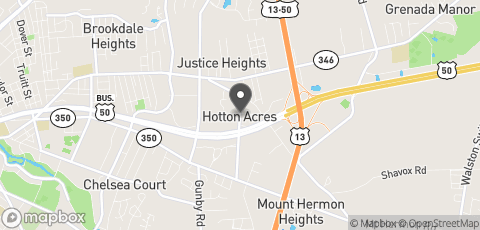 251 Tilghman Road Salisbury 21801
Salisbury, 21804
Salisbury MVA Office Services
Provides a complete range of MVA services.
Salisbury MVA Office Notes
Kiosk services available
Drivers road test: Driver's Road Tests are by appointment only. To schedule an appointment click here for the MVA Central Scheduling System or you can visit the office location where you want to take the test and schedule an appointment.
CDL: by appointment only. Call 410-768-7000 (or 1-800-492-4575 TTY for the Hearing Impaired) Monday-Friday, 8:30am to 4:30pm, to schedule an appointment. For additional CDL information, please see the CDL Information page.
Don't Forget to Leave a Review!
Let us know how this location handled your transaction. Did you have any issues?
Salisbury Maryland MVA Reviews and Tips
My visit to this location went pretty smoothly. It was very easy to find. I had to have an appointment because of COVID. I arrived about five minutes before my appointment time, and I got called about ten minutes after my appointment time. The staff was friendly and knowledgeable. My transaction went smoothly and I didn't run into any complications. If you need to go there make sure you bring all of your necessary paperwork and of course wear a mask.
Location is near Dunkin Donuts, Food Lion, and an Ollie's Retail store. An old Kmart location used to be across from this location and there is also a current Taco Bell and KFC location near as well.
NEAR THE OLD KMART, ACROSS FROM KFC. AT THE MAIN ROUTE 50 TRAFFIC LIGHT AND IS ACROSS FROM FOOD LION ALSO.
STAFF WAS VERY HELPFUL IN GETTING MY NEW ID. I HAS LOST IT AT HOME SOMEWHERE AND I DIDN'T EVEN HAVE TO PAY THE FEE. THE REP WAS SO NICE AND FRIENDLY. MY WAIT TIME WAS ABOUT 5 MINUTES BECAUSE I GOT TO MY MVA VERY EARLY. THEY CHECKED ME RIGHT IN AND I RECEIED MY NEW ID RIGHT THERE AT THE KIOSK.
I recently drove over an hour only to learn, upon arrival, that I needed an appointment. In my view the MD website is confusing, at points, and wasn't clear about what one needs to do, in order to streamline- and which services require appointments, and which do not. Still, regardless of the confusion, the two women whom I encountered were rude, unhelpful, and unconcerned that I had driven such a distance, from Delaware to resolve a simple issue- and based on the paperwork that I had completely in order, my needs would have been a 5 minute resolution ... but to no avail. These two state workers couldn't even muster a smile when asking if they could, "Help," me, and had zero interest in helping me save some time- or at least take an interest in explaining a little more. They remind me a the stereotypical motor vehicle employee straight out of comedy movie- stern- cold blooded, with "NO!' stamped on their foreheads. In the MVA's pursuit of streamlining, they only streamline for themselves- not citizens. They just remind me of how grateful I am to have moved out of Maryland. Folks are so much friendlier at the Georgetown, DE, DOT!
staff was very helpful and took care of all our needs.
Questions and Answers
There are no questions yet, be the first!