103 Commonwealth Blvd Emporia, VA 23847-1225
Emporia, VA 23847
United States
Notes
HAZMAT background check applications and fingerprinting are at this location.
Location & Hours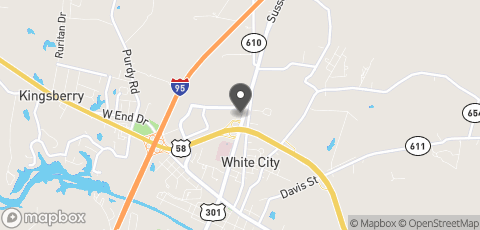 103 Commonwealth Blvd Emporia, VA 23847-1225
Emporia, 23847
Questions and Answers
There are no questions yet, be the first!
Reviews and Tips
Workers were very helpful and I didn't have to wait at all to be helped. Just needed to get my license renewed and they took care of me very quickly and explained exactly what I needed.