North Decatur Las Vegas DMV Office
Appointments are Required (except on Saturday)
Nevada Department of Motor Vehicles
7170 N Decatur Blvd
Las Vegas, NV 89131
United States
Las Vegas DMV Location & Hours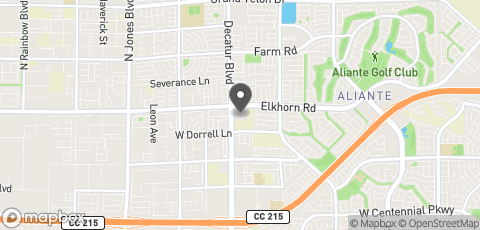 7170 N Decatur Blvd
Las Vegas, 89131
Las Vegas DMV Office Services
Address Change
Drivers License
Driving Records
Learner's Permit
Name Change
Provisional License
Registrations Renewals
State Inspections
Vehicle Registrations
Vehicle Titling
Las Vegas DMV Payment
Cash
Check
Credit Card
Debit
Money order
Las Vegas DMV Office Notes
Appointments are required Monday - Friday. Except for vehicle moving permits. 
The North Decatur Las Vegas DMV office is open on Saturdays on a walk-in basis for limited services, such as those that cannot be completed online. You'll be given a ticket at the opening that designates a specific time for you to return. Once all time slots are full, users will be turned away. Technology Fee refunds are not issued on Saturdays.
Don't Forget to Leave a Review!
Let us know how this location handled your transaction. Did you have any issues?
Las Vegas Nevada DMV Reviews and Tips
The location was easy to find, upon arriving at the location there are staff outside ready to assist you. Since my visit was during the pandemic, staff outside will ask if you have an appointment before they let you in. Only the person who has an appointment is allowed inside the building except for those who needs assistance. Since no walk-ins were allowed at that time, and there is only a limited appointment slots given in a day, the procedure went by fast. The wait time is pretty fast compared to pre-covid days. I suggest making an appointment first before going to any of their offices to make sure you can get inside and get things done.
Staff was helpful. It was clean and they followed all the COVID restrictions. I was in and out quickly, but only because I had an appointment. I recommend making an appointment.
The staff and the dmv office were busy but organized into a check in and waiting area were they called by order of arrival based on what one was at the dmv for. the wait time was long and it was exceedingly boring but the staff was friendly and courteous...
The staff was exceedingly courteous and helpful.The wait time was over a hour and was exceedingly boring however the seating area was large. The location is out in the open so it was very easy to find and locate. the parking lot was large enough to accommodate everyone. the covid practices were the same as everywhere else.
The driving test instructor was very rude, authoritative, opinionated, disrespectful and had a bias attitude.
I had a driving test appointment. The female instructor, Caucasian tall lady, and whose name I forgot, was very rude and extremely disrespectful. The moment she sat in my car she gave me driving orders authoritatively and harshly like a dictator. During my road test she rudely and insultingly kept pointing out only my mistakes and how my driving was making her feel sick in the car.
Secondly, she commented on my car. I was offended by her comments. It was so weird and out of place. She disliked or liked my car had nothing to do with my driving test. She had a bias and disrespectful attitude towards me.
The driving test instructor is a Nevada state employee, salary paid by the tax payer money. Is giving personal opinion on someone's car during a test even appropriate?
There is no check and balance at the this DMV location. Other reviews on Google pointed the same problem. The test instructor thinks she can get away with rude and bias behavior. It is extremely unfair that we the taxpayers can not do anything about it. I will suggest to avoid this location at all cost for your driving test. Try the Flamingo or Sahara location instead. Thank you.

(This is review is for NV DMV at 7170 N Decatur Blvd. Las Vegas, NV 89121.
If possible I would give it a Zero star.)

Questions and Answers
Can you pass up the written and do the drivers test
I have an apointment May 18 to replace my handicap tag but am desperate to move it sooner.please help me,