8 Mill Street Lodi, NJ 07644
Lodi, NJ 07644
United States
Location & Hours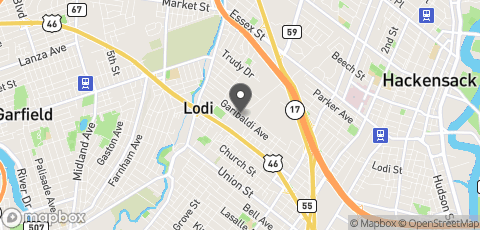 8 Mill Street Lodi, NJ 07644
Lodi, 07644
Additional Office Services & Hours
Type
Agency, Driver Testing
Hours of Operation
Wednesday - Friday:
8:00-17:30
Hours of Operation
Monday - Friday:
8:00-16:30
Hours of Operation
Monday - Friday:
8:00-16:00
Office Services
Titles, Licenses, Registrations, Abstracts (certified, five-year)
Vehicle Inspection
Vision and Knowledge Tests
CDL Written Test
Basic Road Test
CDL Road Test
Motorcycle/MOPED Road Test)
Notes
Customer service representatives are eager to assist you in-person at local motor vehicle agencies. To reach MVC by phone call (888) 486-3339 toll-free in NJ or (609) 292-6500 from out of state. Agency, Driver Testing Inspection Road Testing Agency, Driver Testing
DMV Practice Tests
Get ready for your written test with one of these Great Practice Tests:
Reviews and Tips
I went to get a license renewal at this MVC/DMV location. The wait was very long which was not surprising given the COVID delays of 2020. The entire process took several hours but it was not that much longer than I typically wait. Staff was not rude, but not friendly, either. If I could give someone a tip, I'd say just mail in your renewal if possible!
the visit was very helpful. it was slightly difficult to find the address. it takes sometime to find the location. staff was very helpful. give the instructions and messages clearly. easy to understand. parking is somewhat difficult. it was a very small area of parking.it tooks some more time in parking area. i gave tips for the people who help me in parking and inside the office.
Finding parking was fine and the COVID procedures were good. The problem as always is just how long it takes to get seen and get in and out. The whole process takes way to long. Its been like this before COVID but it has only gotten worse.
Highlight what makes the place special, and try to share something unique and new. Be authentic: Review your own experience, and explain what the place was like and the service you received. Try to be as accurate as possible, and include both the positive and negative aspects of your visit.
My location is near to the NJ DMV Lodi Inspection.
Questions and Answers
There are no questions yet, be the first!