6721 Old Trail Road, Suite 300, Fort Wayne. Fort Wayne - Waynedale
Fort Wayne, IN 46809
United States
Notes
The Waynedale branch offers all BMV services. To take a written examination  or a driving skills test you must arrive at least one hour before the branch closes. You can schedule a driving skills test online , or by contacting the BMV Contact Center at 888-692-6841. Other license branches close to the Waynedale branch include Pine Valley, New Haven, and Columbia City.
Location & Hours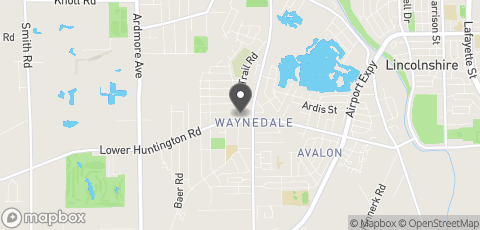 6721 Old Trail Road, Suite 300, Fort Wayne. Fort Wayne - Waynedale
Fort Wayne, 46809
Questions and Answers
There are no questions yet, be the first!
Reviews and Tips
The staff were very helpful. They took care of me very quickly and I was in and out in no time.
The staff was very organized and were able to help me very quickly. I was in and out in almost no time.