15680 Pine Ridge Road, South Fort Myers, 33908, FL
Fort Myers, FL 33908
United States
Fort Myers DMV Location & Hours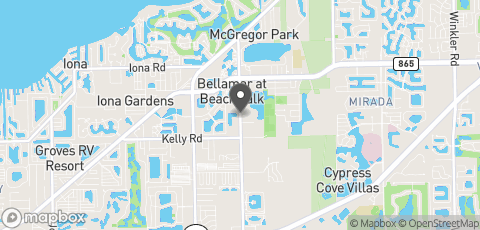 15680 Pine Ridge Road, South Fort Myers, 33908, FL
Fort Myers, 33908
Florida DMV Office Services
Motor Vehicle services
Vehicles
Trailers
Vessels
Mobile homes
Specialty tags
Disability parking permits
Driver License services
Driver License
ID card
Reinstatements
Written and skills exams
Notes
Mon-Fri 8:30am-5pm
CDL Hazmat and Driving Tests available
by appointment only .

Additional Office Services & Hours
Hours of Operation
Monday - Friday:
8:30 am-5:00 pm
Hours of Operation
Monday - Friday:
8:30 am-5:00 pm
DMV Practice Tests
Let us know how this location handled your transaction. Did you have any issues?
Florida DMV Reviews and Tips
The staff was very helpful, I was there to get my handicap tag renewed. It was a very simple process especially since they could see I was using a walker and have difficulty getting around without it as I broke my hip and ankle the year before. They are not totally healed and I'm now going to physical therapy again to address the problem. I am tired of using the walker. Parking was fine and Covid procedures were adequate.
Questions and Answers


paid off car loan. was informed to contact DMV to get copy of title. Will title be sent to me or do I have to apply for copy?
Hello,

The Florida Highway Safety and Motor Vehicles encourages all vehicle owners to obtain their titles electronically, so that the electronic title record is stored in the FLHSMV's database.

Once your vehicle has been paid off, your electronic title can be converted into a physical copy in one of three ways:
-Online via the MyDMV portal
-By mail to your county tax collector office
-in person at your county tax collector office

You may also request a paper title through the mail to your Florida County tax collector's office by submitting:
-A copy of your valid photo ID.
-A written request to have an electronic title (with no lien) printed.
-$2.50 fee for printing out the title.

You may also go in person to request your title. Doing this will ensure that your title is issued and printed in the same day, however it is also known as a fast title. Therefore, you will pay an additional $10 fee for the expedited service.

I hope this helps!