1803 South General McMullen SAN ANTONIO, TX 78226-1127
San Antonio, TX 78226
United States
San Antonio DPS Location & Hours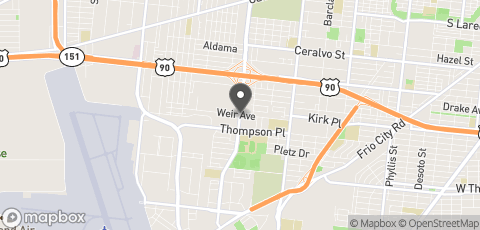 1803 South General McMullen SAN ANTONIO, TX 78226-1127
San Antonio, 78226
DMV Practice Tests
Get ready for your written test with one of these Great Practice Tests:
Texas DPS Reviews and Tips
The drivers license office on the west side of town near Kelly. Take 90 freeway to Gen McMullen. Go south and it's on the corner of Weir Ave. across from 7-11 and Pizza Hut.
The location is old and outdated. It was confusing trying to figure out where to go and the staff was incredibly rude. Staff needs to be more helpful and at the very least act as if they want to be there. They also almost didn't find my appointment despite my email showing I had a appointment for my license replacement that day. I would rather go to another location or just avoid the DMV altogether for the forseeable future.
GARBAGE PLACE!! Do not go here!! Go to any other place! I waited for 3 MONTHS for an appointment and it was cancelled, by them because of system issues! That happens, I get that but rather than telling me to come the next day or trying to help those who had appointments they cancelled them and are going to make me wait another 3 f***ing months! Are you kidding me!! that is absolute trash! Good to know that my taxes are being used for nothing! Biggest waste of government spending! Get your crap together and learn how to provide the services that people need!
Terrible place, with terrible service!
Questions and Answers
Is the General McMullin DMV taking walk-ins
This office does accept walk-ins, but you may also be able to make an appointment at this Texas DPS office by calling (210) 436-6611.