1633 Pat Booker Road Universal City, TX 78148-3432
Universal City, TX 78148
United States
Universal City DPS Location & Hours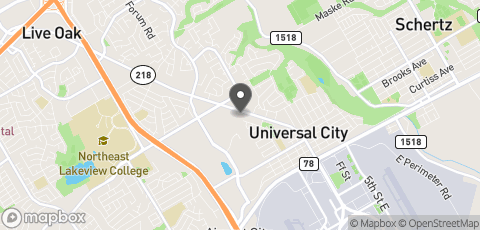 1633 Pat Booker Road Universal City, TX 78148-3432
Universal City, 78148
DMV Practice Tests
Get ready for your written test with one of these Great Practice Tests:
Texas DPS Reviews and Tips
On the corner of Kitty Hawk. Same parking lot as Planet Fitness.
Everything was streamlined and you had an appointment confirmation number to check in. You filled out a form and within a few minutes you were being called up. It was a smooth process and it was appointment only. The paperwork that you needed was automatically printed out when you checked in and you would just check off what you needed for that visit. You go up to the teller and pay your fees (cashless only) and then you got your receipt and you were on your way.
Questions and Answers
Can my paperwork be processed same day as driving test
Texas drivers will need to apply for a driver's license before they can schedule a driving exam.