3190 S. Higuera Street, San Luis Obispo, CA 93401
San Luis Obispo, CA 93401
United States
Office Services
Driver License and ID Card Processing
Vehicle Registration
Commercial Driving Test
Notes
Saturday office hours are by appointment only and exclusively for driver license transactions.
Location & Hours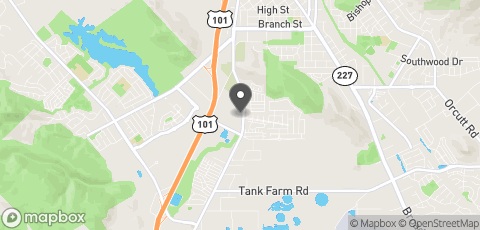 3190 S. Higuera Street, San Luis Obispo, CA 93401
San Luis Obispo, 93401
Questions and Answers
There are no questions yet, be the first!
Reviews and Tips
The staff was mostly helpful, except for the security guard who said I could not use my phone to copy down my social security number when filling out forms. I tried to tell him I wasn't cheating on a test but he would not hear it. He became aggressive so I just put the phone away and continues to use it when he wasn't looking.
You are not making it easy to sign up for an appointment to get a real id card. This sucks. I've been on here for a half hour. Tried through online, tried phone. This sucks.