1600 S. Garey Avenue, Pomona, CA 91766
Pomona, CA 91766
United States
Office Services
Driver License and ID Card Processing
Vehicle Registration
Self Service Terminals (SST)
Location & Hours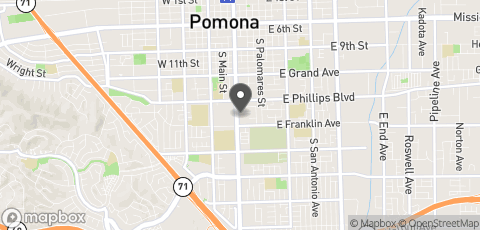 1600 S. Garey Avenue, Pomona, CA 91766
Pomona, 91766
Questions and Answers
There are no questions yet, be the first!
Reviews and Tips
stay away from this office..... never been here when a dozen ppl aren't walking around instead of doing their job.... serve 2 ppl take a 20 min break I guess
The staff were extremely helpful. Even with the pandemic they were extremely courteous. Although they were slow as usual, but that was expected. I did not expect to get out of there so fast. I was expecting to be there at least for 2 hours, but it seems the pandemic streamlined a lot of the processes and not many people showed up.