323 E Bidwell A, Folsom, CA 95630
Folsom, CA 95630
United States
Office Services
Driver License and ID Card Processing
Vehicle Registration
DMV Practice Tests
Get ready for your written test with one of these Great Practice Tests:
Location & Hours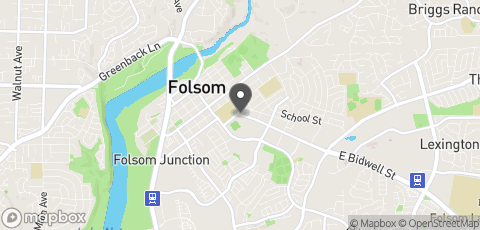 323 E Bidwell A, Folsom, CA 95630
Folsom, 95630
Reviews and Tips
Because of the pandemic, they attempted to handle things quicker than they usually do. I also felt as though many people handled many tasks online that they would have previously tried to handle in person. This caused IMO the visit to go quicker than normal.
The staff was very helpful, guiding us through the entire process. They also helped us when we ran into a problem with the parking situation at the location. The location was very easy to find as it was visible from the street and it is only DMV near me. The parking was okay. It was very tight spaces and it was really hectic in the parking lot. The COVID Procedures were pretty bad. I guess it wasn't necessarily the fault of the DMV, but I wish they did something to stand people apart or have designated waiting areas and lines. I would get there early and speak to staff as soon as you can. The lines were very confusing and they were not properly labeled. If I had not talked to the staff then I would probably had to wait much longer.
Questions and Answers
There are no questions yet, be the first!