5816 Azle Ave.
Lake Worth, TX 76135
United States
Lake Worth DPS Location & Hours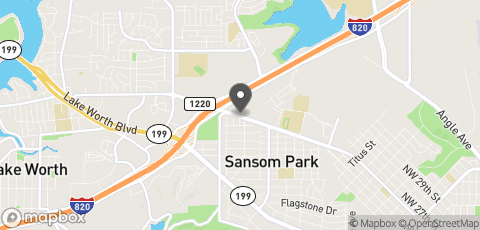 5816 Azle Ave.
Lake Worth, 76135
DMV Practice Tests
Get ready for your written test with one of these Great Practice Tests:
Texas DPS Reviews and Tips
This was back when more strict social distancing was in place. I placed an appointment 8 weeks prior. I got to the site, got my temperature taken at the front door then waited about 10 minutes for my number. I then did a quick eye test. I think there were maybe 3 people around me outside of 6 feet at all times.
After that I waited another 5 mins for a desk and got my license renewed. I was out within 30 mins.
I remember the old location in the strip mall near the Albertson's. This location is so much easier to get in and out of. The COViD restrictions of appointments and distancing with appointments only slightly alleviates the wait and frustration associated with it. I don't look forward to the all day waits but thankfully we don't have to go here for often.
Questions and Answers
I have lost my drivers license and would like to have one sent to me.
Hello,

If you need to apply for a duplicate driver's license, the Texas DPS now has an online driver's license replacement service. Please visit https://www.texas.gov/texas-by-texas/ to submit your application.