624 Northeast Loop 820 Hurst, TX 76053-5299
Hurst, TX 76053
United States
Hurst DPS Location & Hours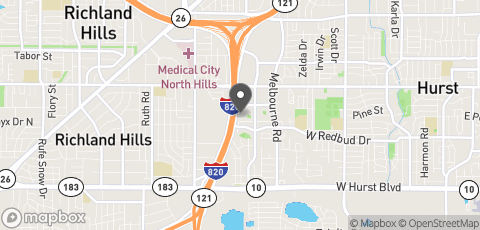 624 Northeast Loop 820 Hurst, TX 76053-5299
Hurst, 76053
DMV Practice Tests
Get ready for your written test with one of these Great Practice Tests:
Texas DPS Reviews and Tips
You definately want an appointment to go, but those fill up within a matter of minutes. I saw multiple times someone call a number to help, and if that number didn't show up then instead of doing the logical thing and moving onto the next number, the employee would proceed to mess around on their phone.
Questions and Answers
There are no questions yet, be the first!