Houston Spring DPS Mega Center
Texas Department of Public Safety
4740 Spring Cypress RD
Suite 100
Spring, TX 77379
United States
Last updated on:
10/18/2023 - 13:37
Spring DPS Location & Hours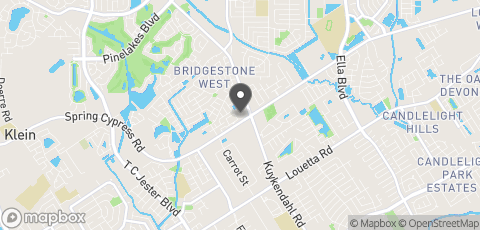 4740 Spring Cypress RD
Spring, 77379
Spring DPS Office Notes
Driver Licese Office, No Motor Vehicle services.
Don't Forget to Leave a Review!
Let us know how this location handled your transaction. Did you have any issues?
Spring Texas DPS Reviews and Tips
This was the first time I used this location as I usually use the one in Conroe. This was with the onset of Covid and making an appointment was mandatory. When I went online, I found out I could go to another location. there was a line, but mostly for screening for temperature. After that I just walked in and went and did an I check, then I wanted for maybe 10 min and got called over to get my paperwork taken care of. Quickest I have ever been able to get a license renewed.
I had an appointment but still expected to wait. I was presently surprised when I arrived that I did not have to wait more than a few minutes. The location was easy to find and there was a lot of parking available. I was expecting it to be crowded, even with Covid, however it was not crowded at all. Everyone was super friendly, especially when I had some trouble taking my vision test. I felt safe going in and did not encounter anyone that wasn't following protocols. Overall, it was probably my best DMV experience. I would recommend for others to set an appointment if possible.
The appointment process is online and it makes it faster when you get there. A mask is required and people are let in one at a time. Overall this is a nice location. People are helpful.
Staff was great! The people waiting in line however were not. The other customers were the breaking social distancing rules and not wearing masks. They were yelling at the staff and refusing to listen to them when they were told to comply to the rules. It was a very quick service, even though they were training someone at the same time. I would say to show up five minutes early for your appointment since you can still sign in and you can beat the line.
I had an appointment and it still took just under two hours. They had the seats arranged for social distancing but then did nothing about it when groups of people would cram their chairs together next to me, When I went to stand in the back to get distance from others, I was told I could not stand. THEN ENFORCE THE DISTANCING!
Questions and Answers
There are no questions yet, be the first!