4545 Dacoma HOUSTON, TX 77092-8613
Houston, TX 77092
United States
Houston DPS Location & Hours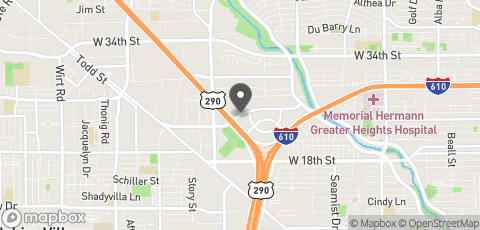 4545 Dacoma HOUSTON, TX 77092-8613
Houston, 77092
DMV Practice Tests
Let us know how this location handled your transaction. Did you have any issues?
Texas DPS Reviews and Tips
Best ever. Since covid I had to wait 3 months for an appointment but I was in and out extremely fast. Not like other times where you get there and wait 2 hours to be seen. Parking was also a lot easier. Since there weren't as many people there was a lot more parking available. I always have to go inside because I am a resident alien so I can never use the online services.
Although this location is massive the amount of people in there is too immense for the process to go buy fastly and smoothly. The amount of time that it took to get in and out of the DMV was so long and I had got there when it barely opened and still it took that long.
the staff was really helpful, i tried to arrive 15 minutes earlier but is worthless since for covid19 they do not allow entering in the place until your time of appointment. a mask was mandatory
My experience was positive at the Dacoma DMV location. I had been there pre-COVID and the wait was horrible. Now with the appointment setup, it is very efficient and there little to no wait time. They require masks and social distancing but that's not a bother in today's world.
Visiting the Dacoma DMV location in Houston was pleasant and honestly better than previous visits when the pandemic wasn't going on. Previously it was crowded and took forever to get through the line. Now, the appointment process has made things quick and easy. They took temperature and made sure you used hand sanitizer and wore a mask the whole time which is the usual now so it wasn't a bother. The appointment process helped with the wait time and it was only a short 20 mins before I was being helped. If I were going back, I would make sure to show up with plenty of time so I could park and be inside without rushing. Overall, great experience.
Questions and Answers
There are no questions yet, be the first!