7710 Will Clayton Parkway Humble, TX 77338-5801
Humble, TX 77338
United States
Humble DPS Location & Hours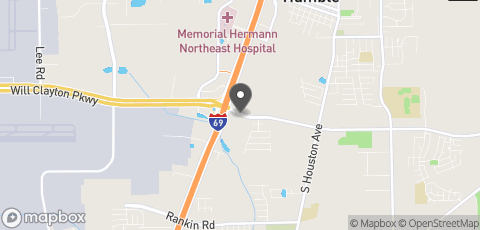 7710 Will Clayton Parkway Humble, TX 77338-5801
Humble, 77338
DMV Practice Tests
Get ready for your written test with one of these Great Practice Tests:
Texas DPS Reviews and Tips
I just move to Texas and the DMV closed for Covid. I still have Idaho registration and need to register it in Texas. Can I do it online, or do I need to come in. Please help me with this I am old and not computer savvy. Don
Horrible experience at Humble DPS and an incredible amount of time wasted to due lack of knowledge by employee here!! 21 year old daughter told she didn't qualify to get TX license from out of state because her other license expired 2 months prior during COVID. (Guess what stupid DPS employee... states are not invalidating licenses during the pandemic!) She wasn't able to argue it and was told to start from square one with adult drivers ed course. After taking the online courses, paying fee, etc. she scheduled an appointment at DMV in Houston to take driving test. Employee there said she didn't need to take the online course or the driver's test because her old license was actually still valid. This employee with lack of knowledge cost us approximately 8 hours of time due to researching process of getting a new license as basically a brand new driver plus the time required to take the online courses. And of course they don't answer the phones to provide any clarification. When it's your job to know the rules you should be fired for not know them!

My daughter just experienced this today. Did you get the person's name? My daughter ran out crying and I am very upset about this matter. No one is answering the phone. This is ridiculous !!!!!!! HOW RUDE
Questions and Answers
There are no questions yet, be the first!