145 FOUR SEASONS MALL, HENDERSONVILLE, NC, 28792-2878
Hendersonville, NC 28792
United States
Hendersonville DMV Location & Hours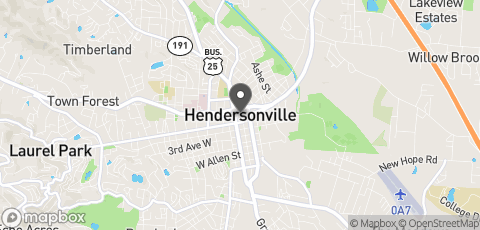 145 FOUR SEASONS MALL, HENDERSONVILLE, NC, 28792-2878
Hendersonville, 28792
North Carolina DMV Office Services
License Plate
Commercial Trucking (IRP)
Don't Forget to Leave a Review!
Let us know how this location handled your transaction. Did you have any issues?
North Carolina DMV Reviews and Tips
When I went to this location, the wait time was not bad, coming in at 75 minutes. When I got to the door however, the greeter was rather rude because I was not wearing a mask. I have a diagnosed lung condition from having pneumonia as an infant, and wearing a mask diminishes my ability to take in oxygen which I struggle to breath under normal circumstances. When I approached the greeter as it was my turn in line, she very disgustedly said "where is your mask?" to which I replied "I have a medical condition" which already made me uncomfortable to say to the crowd of 50+ people waiting in line, who then promptly burst out laughing at the thought that I a 20 year old would have a medical exemption. She then angrily told me to stand to the side of the line. To which I waited another 15 minutes before she allowed me to enter. I was very embarrassed and she had no sympathy for my chronic condition that I had no control over, and then singled me out because she was mad that I could not or would not to her eyes wear a mask.
Other than the door greeter, the counter staff was very nice and even paid a visit to my local small business that same week! The visit was very pleasant once I made it in the door and the service was excellent inside. I do recommend this location!
Questions and Answers
can i renew drivers license