6016 Brookshire Boulevard, Charlotte, NC, 28216
Charlotte, NC 28216
United States
DMV Practice Tests
Get ready for your written test with one of these Great Practice Tests:
Location & Hours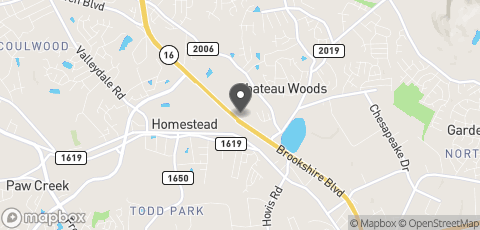 6016 Brookshire Boulevard, Charlotte, NC, 28216
Charlotte, 28216
Reviews and Tips
The process of getting a "real" license was described differently by four different people so it was confusing but I was still able to get the license
I visited back in October of 2020, and the location was seeing people by appointment ONLY. The Staff was reasonably helpful, not out of the ordinary there. I used a map application on my mobile phone to find the location, so no issues finding the location or navigating in the car. As per usual, there was a small degree of confusion amongst some of the visitors, but generally operations were smooth. Parking was abundant with a very large lot. Covid procedures were typical, with everyone wearing a mask. In general, I would suggest that you make an appointment to get the most value out of your time and ensure that you are seen. Additionally, do your research before you visit and ensure that you have all necessary documents for your particular task so that you can get the most out of your visit. Employees will treat you with more respect if you can show that you are prepared.
Questions and Answers
There are no questions yet, be the first!