Affton License Office
9513 Gravois Road
Affton, MO 63123
United States
Last updated on:
02/08/2023 - 13:12
Affton DOR Location & Hours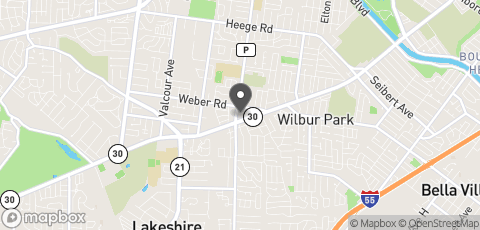 9513 Gravois Road
Affton, 63123
Affton DOR Office Services
Registrations Renewals
Vehicle Registrations
Vehicle Titling
Don't Forget to Leave a Review!
Let us know how this location handled your transaction. Did you have any issues?
Affton Missouri DOR Reviews and Tips
Staff was nice, but they are criminally understaffed. There are long wait times, and no way to book an appointment. I sadly resigned my day to waiting. Get there early, and when you think you'll be early enough, leave 30 minutes earlier.
Head person "barks" at people when they enter, extremely rude, demeaning, to the point people left vowing never to return. Long wait times, suggest employee(s) receive training on how to deal with the public in a humane, respectful manner! No common decency there!
Came in to renew drivers license, wait time was listed as less than normal. Done in 15 minutes. Nicole was extremely nice, professional, and fast. Thanks for a very pleasant experience.
I went in this morning Tuesday 08/15/2023 expecting to wait for a long period of time to renew my drivers license. But I was very pleasantly surprised. They Affton location was well staffed with courteous, patient, and knowledgable crew members. They were quick, efficient, and friendly. Ready to please. I was in and out in 30 minutes. God bless all the crew members and staff at this location.
Bessie
I was pleasantly surprised to walk in to a great atmosphere. There were six (6) people working behind the counter. One was working the drivers license renewals and the others doing whatever else needed. They were all friendly, organized, and ready to help. The service overall was great. Kudos to whoever is running this location. Thank You. Bessie
Just left the Affton dmv. My experience was surprisingly positive. There was quite a line, however the wait wasn't more than 20 minutes. The associate I worked with was named Paul. He was so pleasant to work with. He was knowledgeable and was able to answer my questions. He was efficient and didn't make me feel I was wasting his time. Way to go Paul! Hang on to him at this location!
Questions and Answers
New car question need to get plates and pay sales tax. What items are needed
New car question need to get plates and pay sales tax. What items are needed