3327 -3333 Willow Creek Road. Portage
Portage, IN 46368
United States
Notes
The Portage branch offers all BMV services. To take a written examination you must arrive at least one hour before the branch closes. You can schedule a driving skills test online , or by contacting the BMV Contact Center at 888-692-6841. The Portage Clean Air Car Check station is at 5777 Melton Road. Contact Clean Air Car Check at 888-240-1684. The Portage Clean Air Car Check station offers registration renewal services. A convenience fee may apply. Other license branches close to the Portage branch include Hobart, Merrillville, and Valparaiso.
DMV Practice Tests
Get ready for your written test with one of these Great Practice Tests:
Location & Hours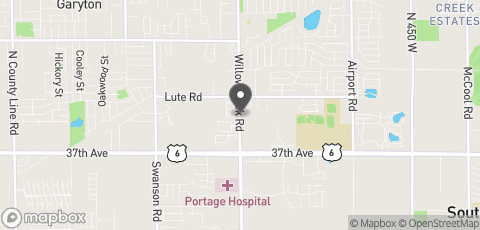 3327 -3333 Willow Creek Road. Portage
Portage, 46368
Reviews and Tips
The line was long because of COVID safety precautions, but the staff were clearly working hard and the place was clean.
The wait was long because of COVID, but the staff was helpful and did their best to follow health and safety regulations. The BMV is never fun, but this wasn't as bad as it could have been.
The new BMV is located in a strip mall, which is easily accessible. Parking was no issue, as the parking lot is large and smooth (it was redone within the last two years). All staff were wearing masks, they have plexiglass barriers, and seating was spaced out. There was an attendant at the door directing people, wearing gloves. They have a new terminal for renewing your registration- I entered my information and my new license sticker and updated registration was printed right there! Huge improvement, and it's great not having to wait for it to come in the mail. It made it convenient and fast, I look forward to renewing next year!
Questions and Answers
There are no questions yet, be the first!