Polk County Tax Collector
916 North Massachusetts Ave.
Lakeland, FL 33801
United States
Lakeland DMV Location & Hours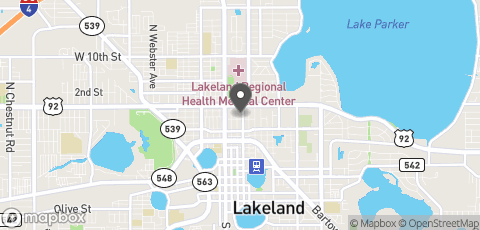 916 North Massachusetts Ave.
Lakeland, 33801
Florida DMV Office Services
Disability parking permits
Driver License
Driver License services
ID card
Mobile homes
Motor Vehicle services
Reinstatements
Specialty tags
Trailers
Vehicles
Vessels
Written and skills exams
Florida DMV Payment
Cash
Check
Credit Card
Debit
Notes
Appointments Required For: all driver license services, written and road tests, I.D. issuances, and concealed weapon license services. To make an appointment go here https://appointments.polktaxes.com
DMV Practice Tests
Let us know how this location handled your transaction. Did you have any issues?
Florida DMV Reviews and Tips
The staff was helpful and the visit went smoothly. The covid procedures made sense and did not create any difficulties during the visit.
This location is very easy to find. The staff was very nice, however, I wish they would have limited the number of people inside the building and enforced a mask policy. I noticed quite a few people with no masks on. It was especially concerning since there were quite a few elderly people present. Wait time was also very long.
the staff was very helpful and nice. the wait wasn't too bad but there was no place to sit, so you had to stand the entire time you were waiting to see an employee. i felt really bad for the older adults having to endure this, even if they had an appointment. it was really easy to find. parking was good because i got their about 20 minutes before they opened, however there were already about 25 people in line waiting. for covid we had to wear a mask inside the building and they did ask if anyone felt symptom or sick before they entered the building. get there early as possible before they open or make and appointment to save time.
Questions and Answers
I got my driving permit in February this year, my birthday is in October I turn 18, do I have to wait till February to get my driving liscence or can I get it when I turn 18?
Florida drivers under 18 years old must hold a learner's license for at least 12 months, or turn 18, before they are eligible to apply for a Florida Driver's License.
Since you will be turning 18 in October, you will be able to apply for your driver license. There is no need to wait until February.