5300 Claremont Avenue, Oakland, CA 94618
Oakland, CA 94618
United States
Oakland DMV Location & Hours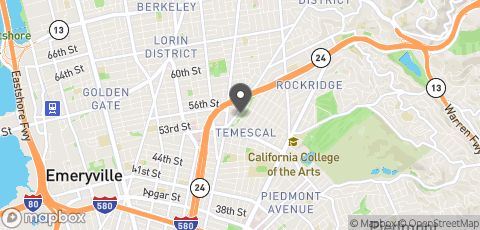 5300 Claremont Avenue, Oakland, CA 94618
Oakland, 94618
California DMV Office Services
Driver License and ID Card Processing
Vehicle Registration
California DMV Payment
Cash
Check
May accept ATM/Debit cards
Money order
DMV Practice Tests
Get ready for your written test with one of these Great Practice Tests:
California DMV Reviews and Tips
There was a long wait, even with a scheduled appointment. The workers were neither polite or impolite - you're stereotypical DMV worker.
Usually I have no problems with the DMV workers. On 7/22/2022 I was given a second number at #29 to resolve my issue. I waited 3.5 hours the number never showed. Went back to ask info at #29 when the lady at picture window started yelling orders at me. I tried to answer her,but she kept giving info. that had nothing to do with what I was asking. I was told to sit again and I would be called.By then I had watched everyone that came in after me leave, others coming after them coming and going. I went back to the front door and got another number. This time my number was texted and called and it only took another 1.5 hours. It's not the DMV, it's just some of the shoddy work that a few people who work there, give to us customers who need service there. This lady at the picture window tried to start an argument with me but I walked away because I would have suffered if I argued back. I was already upset because it was taking so long and people like that shouldn't be allowed to perpetuate and attempt to escalate negativity at the DMV.
Questions and Answers
There are no questions yet, be the first!