11400 W Washington Blvd, Culver City, CA 90066
Los Angeles, CA 90066
United States
Office Services
Driver License and ID Card Processing
Self Service Terminals (SST)
Vehicle Registration
Location & Hours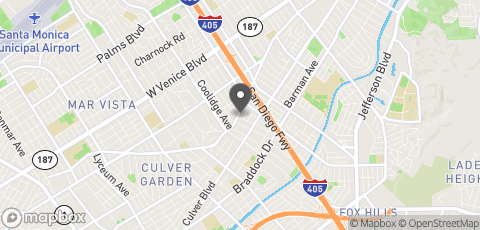 11400 W Washington Blvd, Culver City, CA 90066
Los Angeles, 90066
Questions and Answers
There are no questions yet, be the first!
Reviews and Tips
The staff like all DMV locations always feel so unenthusiastic about their jobs, and treat you like a nuisance sometimes depending on the employee, but overall wish there was ways to reduce the amount of waiting you have to do. Not enough parking in the lot usually.
The staff was somewhat helpful but I can tell they disliked their job and I felt like I was a burden to need help from them. The wait was horrible, and long. People had to socially distance but I wish security would remove people who refused to wear mask. I would tell others to show up an hour before they open, usually its much faster if you don't have an appointment.
It's an overall pleasant experience I would recommend this location