2109 West Parker Road, Ste 224 Plano, TX 75023-7739
Plano, TX 75023
United States
Plano DPS Location & Hours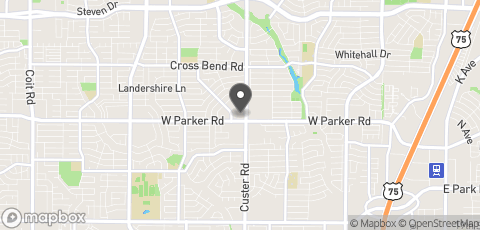 2109 West Parker Road, Ste 224 Plano, TX 75023-7739
Plano, 75023
DMV Practice Tests
Get ready for your written test with one of these Great Practice Tests:
Texas DPS Reviews and Tips
Review:
Out of 5 stars, I would give the Plano DMV 4.5.
Cons:
1) The DMV office could be spacious. (It manages huge traffic running from a strip-mall office.)
2) Walk-in appointments could be increased. (During my visit, two-thirds of the walk-in early-morning-appointment-seekers could not get in.)
Pros:
1) The staff was efficient. (Despite heavy traffic, the staff managed to move the line quickly. Once inside you are never left unattended.)
2) Apparently, the Plano-DMV staff worked under pressure; however, their demeanor remained composed and courteous.

My DMV experience:
I was among the early-morning-appointment seekers. I came in at 4:30 am, but there was already a line of about 20. (You could come early and get a same-day appointment, or schedule it online that's often several months away).

Meanwhile, my experience inside the DMV office was surprisingly pleasant. The DMV staff, tasked with various duties--checking in, conducting vision tests, looking into forms, and issuing DLs was well coordinated.)
I could not renew my expired license. But, I felt that Damian, the DMV staff looking into my forms, offered the best service comparable to those offered in private firms. The staff behind the counter was not uptight either, which otherwise could have spiked my anxiety.

Overall, if you don't mind a congested office space, I recommend the Plano DMV.
Questions and Answers
I got a Texas driving license in 1998. Thereafter, on appointment as a Professor at another university, I moved to North Carolina. I have now returned to Texas upon retirement. Please intimate how I can get an appointment for a Texas Driving license and change of address
New Texas residents may legally drive with a valid U.S. driver's license from another state for the first 90 days of living in Texas. Once the 90 days are up, new Texas residents must apply for a Texas driver's license in person to drive legally.