190 North Valley Parkway, Ste 201 Lewisville, TX 75067
Lewisville, TX 75067
United States
DMV Practice Tests
Get ready for your written test with one of these Great Practice Tests:
Location & Hours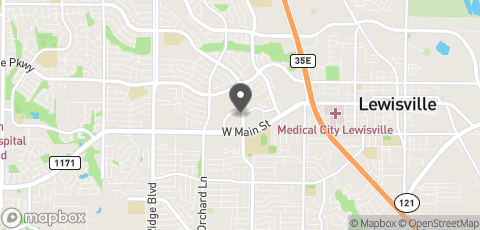 190 North Valley Parkway, Ste 201 Lewisville, TX 75067
Lewisville, 75067
Reviews and Tips
The location was easy to find with ample parking. My visit was in the middle of the pandemic last year. Everybody was wearing mask and kept distance. I was a walk in but the wait time was very short. The clerk servicing me was very friendly and helpful. Overall a good experience.
I was waiting in the walkup line and the place wasn't open for 30 min when someone walked out and said that they wouldn't be able to see everyone. It's all appointment only. One building for the whole city and they limit the number of people they will see. Government monopoly at it's finest. I wish I could get a photo ID for my 13 year old somewhere else. But I have no other choice and they know it. So why give good customer service?

Questions and Answers
There are no questions yet, be the first!