110 South Sycamore COURTHOUSE ROOM # 101 Carthage, TX 75633-2546
Carthage, TX 75633
United States
Notes
Note:
This Office will be closed from 13 October until 3 November 2014. Customers may obtain DL service through the Henderson, Marshall and Longview DL offices.

No road tests conducted at this location. Closed for lunch 11:45 a.m.-1:00 p.m.
Location & Hours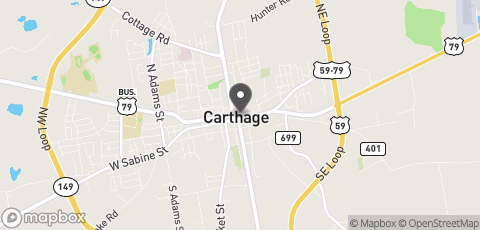 110 South Sycamore COURTHOUSE ROOM # 101 Carthage, TX 75633-2546
Carthage, 75633
Questions and Answers
There are no questions yet, be the first!
Reviews and Tips
There are no visitor tips yet, be the first!