Angleton DPS Drivers License Office
Texas Department of Public Safety
757 Anchor Road
Angleton, TX 77515
United States
Last updated on:
11/29/2023 - 14:54
Angleton DPS Location & Hours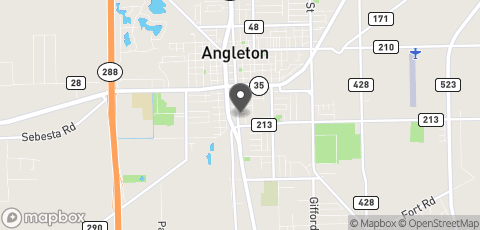 757 Anchor Road
Angleton, 77515
Angleton DPS Office Services
Real ID / Travel ID
Commercial Drivers Licenses
Driver License and ID Card Processing
Driver License Testing
Driving Records
Angleton DPS Office Notes
The Angleton DPS office has 12 workstations and more than 20 License Permit Specialists, this location features an enhanced customer waiting area with five kiosks that improve customer flow efficiency and a larger parking area.
Don't Forget to Leave a Review!
Let us know how this location handled your transaction. Did you have any issues?
Angleton Texas DPS Reviews and Tips
Made an appointment for tuesday september 12, 2023 to renew a drivers license. Arrived 30 minutes early to comply with the request from the dmv office. The waiting area was so full there was no place to sit. After missing my appointment time, I was informed there were about 60 appointments ahead of me. I did not have time to wait all day and apparently an appointment does not matter. I understand that they had computer problems last week and were trying to catch up. What I do not understand is that they did not communicate with anyone that they were way behind and you may have to sit and wait several hours. They should have communicated with people about their problem so we could make a decision to reschedule or continue to wait. Communication could have gone a long way to let people decide what was best from them. Very poorly handled.
Customer Service wouldn't allow a joint appointment for a change of address. We're a married couple; doesn't make sense. Then, the front desk staff couldn't tell me whether or not I'd have to pay a surcharge (convenience fee) to the state for the fee. That's something basic that they should know. We left. Avoid going unless there isn't another DPS office available.
Questions and Answers
Why is it legal for Angleton police vehicles to have limo, blacked out tint on the front door windows? Isnt there a law that you cant have that dark of tint for safety concerns? So why can they break the traffic laws?