3071 Hwy 21
Fort Mill, SC 29715
United States
Location & Hours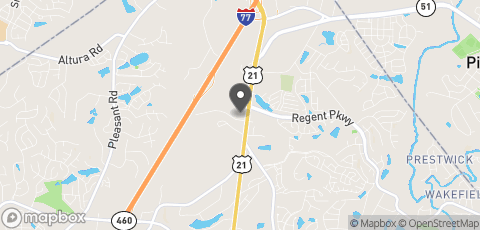 3071 Hwy 21
Fort Mill, 29715
Office Services
Drivers License
Learner's Permit
Provisional License
Address Change
Name Change
Driving Records
Vehicle Registrations
Vehicle Titling
State Inspections
Registrations Renewals
Notes


Written Knowledge tests: 8:30 am - 4:30 pm; Walk-in on road testing: 8:30 am - 1:30 pm; Road test appointments: 2 pm - 4:30 pm ; CDL knowledge tests offered until 4 pm

DMV Practice Tests
Get ready for your written test with one of these Great Practice Tests:
Reviews and Tips
There appeared to be a long line, but each space behind the counter had a DMV employee there. The ticket and notification board worked smoothly so I always had an idea of how much longer I had to wait. It was a good system.
They had a screener at a desk outside the office door. I had to wait a minute or two before speaking to the screener, which was fine. I had a small task, turning in old license plates, so I wasn't allowed into the office. The screener took my plates and told me I didn't need to do anything else. I asked for a receipt, which I know I would have gotten at the inside counter, but I was told there was none and I didn't need one. I had no choice but to trust the screener was correct so I left. I replaced the plates with new ones at my car dealer, but I had to fill out about three forms online in order to get my plates listed as replacements, not new, so that my state tax would remain the same. If I didn't know about this my tax would have tripled. This would have been avoided had I been allowed to wait inside and see a counter agent with a computer.
Questions and Answers
There are no questions yet, be the first!