Whitman Plaza 330 W. Oregon Avenue Philadelphia, PA 19148
Philadelphia, PA 19148
United States
Philadelphia PENNDOT Location & Hours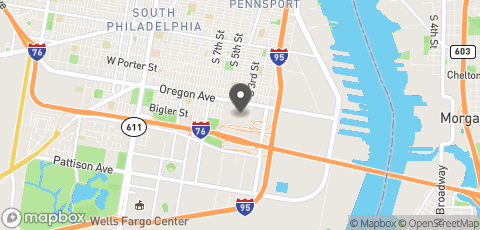 Whitman Plaza 330 W. Oregon Avenue Philadelphia, PA 19148
Philadelphia, 19148
Pennsylvania PENNDOT Office Services
DMV Practice Tests
Get ready for your written test with one of these Great Practice Tests:
Pennsylvania PENNDOT Reviews and Tips
My husband took his driver's license test today at this place and failed. What's concerning is that his actual instructor didn't fail him. Another instructor pulled up behind him and determined that the front tire of the car was touching the yellow line and he failed my husband. When we looked at the car, it was barely touching the yellow line. He was inside the parking space and didn't make any contact with the cones. We also took pictures of the parking job to prove how ridiculous this was. Furthermore, how can his parking job be judged by an instructor that was not assigned to him. I wish there was a way to complain about this. If you're not the subject's assigned instructor then you shouldn't be able to judge.
Do not go where to get your drivers license. I failed because gave bad instructions on where to turn. I passed every other aspect of the test.
Questions and Answers
There are no questions yet, be the first!