801 Arch Street Philadelphia, PA 19107
Philadelphia, PA 19107
United States
Philadelphia PENNDOT Location & Hours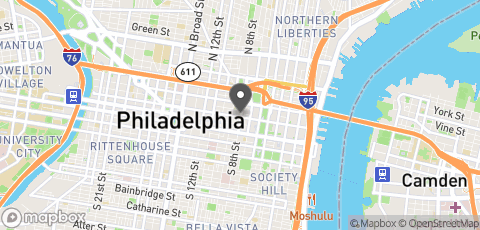 801 Arch Street Philadelphia, PA 19107
Philadelphia, 19107
Pennsylvania PENNDOT Office Services
DMV Practice Tests
Get ready for your written test with one of these Great Practice Tests:
Pennsylvania PENNDOT Reviews and Tips
It's a DMV in Philadelphia. What do you expect? Not the cleanest and the staff is less than happy that you are there.
The people were very friendly and helpful. It took longer than expected because there were people who had more serious problems than those of us in line apparently. It was all under covid19 care procedures.
My experience at this location was very pleasant and surprising. I am used to having to deal with uncomfortable surroundings and rude employees at DMV locations, so I was very happy to see that my expectations were wrong, especially at a very large location in a very large city. The staff was very helpful, and the wait time was not very long. The waiting area is large and very spacious, and the line moves very quickly. The employee who helped me with my license picture was very kind and professional, and was able to get me set very quickly. The one thing I would advise people is to take public transportation or and Uber/Lyft, as the location is in a very urban location with limited parking. You may spend more time looking for parking than actually in the DMV itself. Other than that I have no complaints about this location.
Questions and Answers
There are no questions yet, be the first!