23 Hazen Drive
Concord, NH 03305
United States
Concord DMV Location & Hours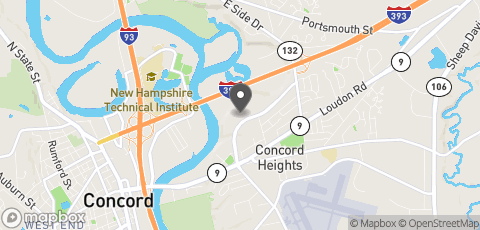 23 Hazen Drive
Concord, 03305
New Hampshire DMV Office Services
Vehicle Registrations
Vehicle Titling
Registrations Renewals
New Hampshire DMV Payment
Cash
Credit Card
Debit
Check
Money order
Don't Forget to Leave a Review!
Let us know how this location handled your transaction. Did you have any issues?
New Hampshire DMV Reviews and Tips
Was pretty crowded and thought I would be there for hours. They use an umber system and was called in about 30 minutes. Took about 10 minutes to finish so wasn't bad at all with the amount of people there.
There was some confusion over when I was able to renew my license, the DMV for some reason didn't have a specific record of a fine I had paid months prior and the staff, who tried to be helpful, had difficulty tracking it down. It was not resolved that day despite spending a long time and having traveled from a neighboring city to get there. Covid procedures were followed but I did feel uncomfortably close to others at times. It would be helpful if more operations were available from other DMV offices instead of forcing us to go to Concord. My husband was forced to go there for a simple renewal as well, when he should've been able to take his visa information to the Manchester DMV instead of going so far. Funneling so much activity into a single office seems like a poor method to operate during a pandemic (or at any time really).
Very kind and helpful staff. I had an issue with a document that I needed, and they allowed my dad to fax it directly to them. The woman who helped with picture-taking was hilarious and we had great small-talk. Parking was not an issue. Covid Procedures were straightforward and nothing different compared to the "usual". The only advice I have is to make sure you triple check that you have all the documents you need, but that was a "me" problem!
Parking is plentiful at this location and Covid protocols are strictly followed. They don't accept walkins, make sure to have an appointment. Have your paperwork done as much as possible before arriving. Download all forms at home and be ready
Don't go in until right before appt, wear a mask as everyone has to, parking is right out front, people were very nice. You have to take a number for your agent which is called quickly. The front desk makes sure you have an appt.
Questions and Answers
There are no questions yet, be the first!