3025 Bridges St.
Morehead City, NC 28557
United States
Morehead City DMV Location & Hours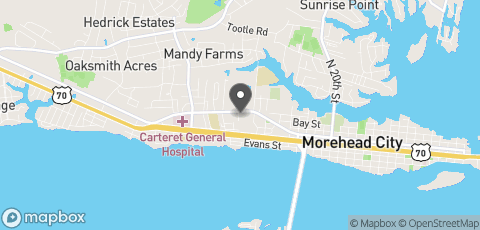 3025 Bridges St.
Morehead City, 28557
North Carolina DMV Office Services
Vehicle Registrations
Plate Renewals
Don't Forget to Leave a Review!
Let us know how this location handled your transaction. Did you have any issues?
North Carolina DMV Reviews and Tips
I thought this was experience was great. COVID made things a little weird but I still got in an and out pretty easily. I would highly suggest making an appointment because things move faster. You have to be organized and schedule early because they are usually weeks in advance. Have all of the correct paperwork and your visit will be easy and you won't have any stress
Questions and Answers
can a non driver register, title and get plates for vehicle in his/ her own name if it is insured?

In North Carolina, it is generally not possible to register, title, and obtain license plates for a vehicle in your own name if you do not have a driver's license. This is because the North Carolina Division of Motor Vehicles (DMV) requires all vehicle owners to have a valid driver's license in order to register and title a vehicle.

However, there are some exceptions to this rule. For example, if you are unable to obtain a driver's license due to a medical condition, you may be eligible for a vehicle registration and license plates under the North Carolina Hardship License Program. This program allows individuals who are unable to obtain a regular driver's license to register and operate a vehicle for essential travel purposes, such as medical appointments or essential household errands.
How long do I have to have my permit before my license?