300 Miller Boulevard, Havelock, NC, 28532
Havelock, NC 28532
United States
DMV Practice Tests
Get ready for your written test with one of these Great Practice Tests:
Location & Hours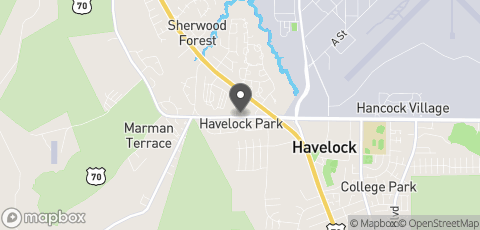 300 Miller Boulevard, Havelock, NC, 28532
Havelock, 28532
Reviews and Tips
I went there to get my drivers' license and it was a very good experience. The staff was very helpful, I did not have to wait too long. We also got everything done in under 15 minutes. They also adhered to standard covid procedures which was great. Parking was ample and the office itself wasn't as busy as other DMVs. If anyone was planning to visit the DMV, I would suggest scheduling an appointment before going as sometimes it can get busy and you might end up being turned away if you don't have an appointment. I would give this DMV a 10 out of 10 for friendliness of staff, cleanliness and adhering to COVID procedures.
Questions and Answers
There are no questions yet, be the first!