Brevard County Tax Collector
800 South Park Ave
Titusville, FL 32780
United States
Titusville DMV Location & Hours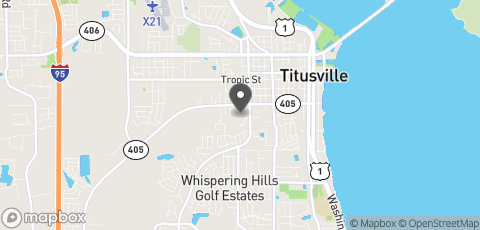 800 South Park Ave
Titusville, 32780
Florida DMV Office Services
Disability parking permits
Driver License
Driver License services
ID card
Mobile homes
Motor Vehicle services
Reinstatements
Specialty tags
Trailers
Vehicles
Vessels
Written and skills exams
Notes
Brevard County Tax Collectors offices require appointments for all Motorists Services.
DMV Practice Tests
Let us know how this location handled your transaction. Did you have any issues?
Florida DMV Reviews and Tips
Its a new building so its comfortable and has more staff then most other DMVs I have been to. The wait times are a little long but not nearly as bad as the others I have been to. I hate going but this one makes going much easier.
It is a newer building set behind the some older city offices. It is much better then the old, small DMV
First I found the system to get a ticket and be assigned to a particular window pretty easy. Your ticket number had a letter at the beginning to identify why type of transaction you needed to accomplish. I got my ticket and sat down to wait until my ticket number was called. While I waited for my turn I actually realized I knew some of those who were also waiting to be served as I had lived in Titusville some time ago. I got to chatting with some of those folks so it actually made the time pass rather quickly. When my number was called, I headed to the window my number was assigned to. The lady behind the window asked me what I needed to renew. I handed her the notice I had received and a check for the total due to renew my license plates for two years. I found the lady helping me to be very professional and proficient. She asked me a couple of questions about the type of license plate I wanted if I was going to change from my current plate. She showed me examples of all the different plates available. I decided to stay with the basic plate as I am not really into image plates. She processed my check and gave me a sticker that showed my plate was good until January 2023. I thanked her for her assistance, took the paperwork and decal provided and headed out to my car. I would rate the service and the visit as excellent.
Questions and Answers
do you have to have appt for Disabled parking permits