Mall of Americas DMV Office - FLHSMV
Florida High Safety and Motor Vehicle
Mall of Americas
7795 West Flagler Street, Suite 82C
Miami, FL 33144
United States
Last updated on:
04/03/2023 - 12:27
Miami DMV Location & Hours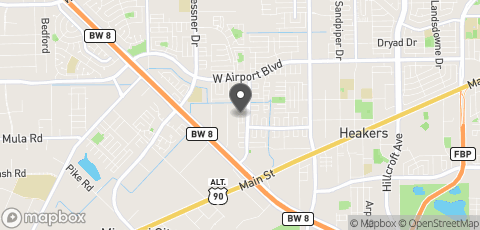 Mall of Americas
Miami, 33144
Miami DMV Office Services
Driver License
Driver License services
ID card
Reinstatements
Written and skills exams
Miami DMV Office Notes
The Mall of America DMV in Miami, Florida, provides the following services: 
• Complete Driver License (DL) Services - Acquiring driver licenses, ID cards, reinstatements, and taking written and skills exams; • Motor Vehicle (MV) Services - Securing dealer licenses, addressing complaints, investigating dealers, and conducting rebuilt inspections; • Bureau of Administrative Review (BAR) Services - Issuing hardship driver licenses.
We appreciate your feedback please leave a review.
To find the DMV, head toward Marshalls and look for us opposite the Food Court. The mall's Main Entrance is the best entry point to locate us.
Don't Forget to Leave a Review!
Let us know how this location handled your transaction. Did you have any issues?
Miami Florida DMV Reviews and Tips
Boy was this a surprise to me. I needed to renew my drivers license and based on previous experiences with government office, I came prepared for a long (hours) wait. I brought my book, crosswords, Sudoku, and a pencil.

I did not get a chance to even open my book. Even though I came in in mid afternoon, I was directed immediately to an agent. No waiting at all. That agent (forgot her name, sorry) was courteous, friendly and efficient and had me ready for the cashier in less than 10 minutes, including review of all my documents, photo taking and signatures.

Similar experience at the cashier (do not remember her name either). Told to wait 5 minutes and she was absolutely right. I was out of the place with a new drivers license in less than half an hour.

You guys are doing something right. Keep it up. You are a model for other government offices, like SS, Medicare, court etc. I am even looking foreword to my next visit in 2024 (just kidding). Thanks. William LeMaire
Questions and Answers
HOLA, DESDE NOVIEMBRE, HICE EXAMEN TEORICO Y PRACTICO DE LICENCIA DE CONDUCIR, Y AUN NO ME HA LLEGADO LA RESTRINGIDA PARA IR CON EL RESULTADO DEL EXAMEN PRACTICO A BUSCAR LA LICENCIA. QUE DEBO HACER????
Perdi mi licencia. Que tengo que hacer?
Buenas. Es posible ir cualquier dia a obtener mi licencia de conducir sin cita previa? Ya aprobe el practico y el teorico y tengo Los documentos.