Mall of Americas 7795 West Flagler Street, Suite 82C
Miami, FL 33144
United States
Miami DMV Location & Hours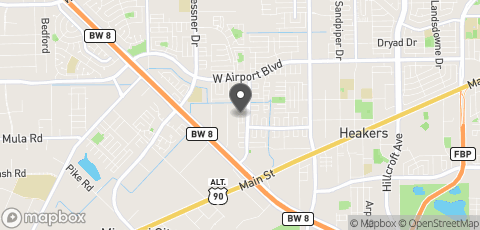 Mall of Americas 7795 West Flagler Street, Suite 82C
Miami, 33144
Florida DMV Office Services
Driver License
Driver License services
ID card
Reinstatements
Written and skills exams
Notes
Mon-Fri 8am-5pm
Make Appointment Online-All Services CDL Hazmat
DMV Practice Tests
Get ready for your written test with one of these Great Practice Tests:
Florida DMV Reviews and Tips
Boy was this a surprise to me. I needed to renew my drivers license and based on previous experiences with government office, I came prepared for a long (hours) wait. I brought my book, crosswords, Sudoku, and a pencil.

I did not get a chance to even open my book. Even though I came in in mid afternoon, I was directed immediately to an agent. No waiting at all. That agent (forgot her name, sorry) was courteous, friendly and efficient and had me ready for the cashier in less than 10 minutes, including review of all my documents, photo taking and signatures.

Similar experience at the cashier (do not remember her name either). Told to wait 5 minutes and she was absolutely right. I was out of the place with a new drivers license in less than half an hour.

You guys are doing something right. Keep it up. You are a model for other government offices, like SS, Medicare, court etc. I am even looking foreword to my next visit in 2024 (just kidding). Thanks. William LeMaire
Questions and Answers
There are no questions yet, be the first!