1901 Bob Bullock Loop Laredo, TX 78043-9771
Laredo, TX 78043
United States
Notes
Note:
You may schedule a driving test appointment online for this office.
DMV Practice Tests
Get ready for your written test with one of these Great Practice Tests:
Location & Hours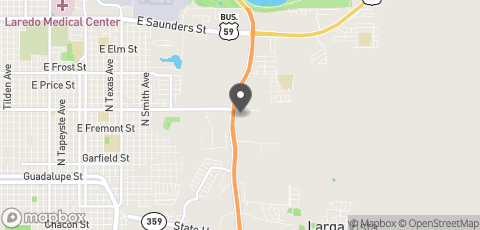 1901 Bob Bullock Loop Laredo, TX 78043-9771
Laredo, 78043
Reviews and Tips
When I went to the location, everything was clean and orderly. They had COVID safety measures in place. For example, they had their chairs spaced out and they had lots of hand sanitizer. They staff were very friendly. They even made a joke. There were not many people there since I went early in the morning. I went to renew my driver's license. The whole process was simple and concise.
Questions and Answers
There are no questions yet, be the first!