Cleburne Tx DPS Office
Texas Department of Public Safety
600 West Kilpatrick
Cleburne, TX 76033
United States
Last updated on:
10/18/2023 - 13:37
Cleburne DPS Location & Hours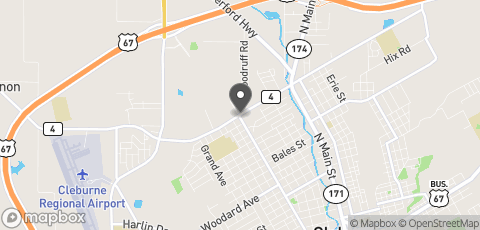 600 West Kilpatrick
Cleburne, 76033
Cleburne DPS Office Notes
Driver Licese Office, No Motor Vehicle services.
Don't Forget to Leave a Review!
Let us know how this location handled your transaction. Did you have any issues?
Cleburne Texas DPS Reviews and Tips
This goes for all DMVs really… I get that they want birth certificates or passport but some of us don't have those because of moving so much and ending up in a state not where we were born. However, if I already have VETERAN and a star on my license how is it I am not in the system?!? I have several documents from the US military saying I am a US citizen, where/when I was born, SSN, etc but that doesn't count. I also understand dealing with people is difficult but don't be an ass and say "didn't you read…" when different things online conflict. Didn't need anything to renew by mail but every 14 years you need me to bring in my mortgage, birth certificate/passport, and everything else in my file cabinet. The only thing that changed in 14 years is my age and tolerance of stupid.
Questions and Answers
My truck registration has expired and I am out of state for work. At this time it will be another 14 months before I can get the truck back home to get the inspection. What's the best way to handle this?