Granite Run PennDOT Driver License & Photo Center
Pennsylvania Department of Transportation
1097 West Baltimore Pike
Granite Run Mall
Media, PA 19063
United States
Last updated on:
10/09/2023 - 18:52
Media PENNDOT Location & Hours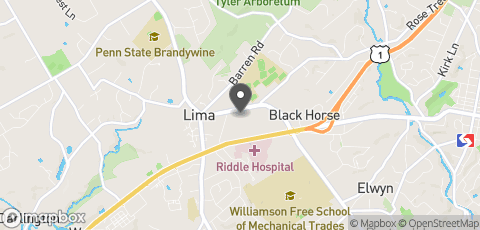 1097 West Baltimore Pike
Media, 19063
Media PENNDOT Office Services
Don't Forget to Leave a Review!
Let us know how this location handled your transaction. Did you have any issues?
Media Pennsylvania PENNDOT Reviews and Tips
Covid procedures were great. No issues there. The staff was average. Not rude, but not overly helpful as the result of knowledge gaps. Parking was fine. Plenty of spots. I would suggest that others go to this location with a very clear idea of what they need to do, what the state's procedures and requirements are in terms of paperwork, and how to operate accordingly. There seems to be some confusion among the staff about how to actually accomplish some of the more basic services.

Why do you not have a phone # to call and have questions answered?! I have a temporary plate because I bought my car in DE.I live in PA It has expired and I have not received my PA plate yet and it has been 2 months July 12th. My car needs inspection and they won't inspect it without my permanent PA license plate.
My wife went to renew her Real ID. The lady clerk took her real ID license and looked at it.She told us that 2 address and 2 forms of identification items were good but we need her marriage license. he drove One hour to get it. When we got back the new clerk told us we don't need the identification except for your real ID license I told my story to the supervisor. I asked her how can a person checking licenses and sensitive information not know what a Real ID license looks like.An apology later I will have to still put the wasted gas back into my vehicle.
Made my wife go home for marriage license while renewing Real Id. The info is on file from first time. Need to train people.
Questions and Answers
How and where to get photo ID and medical for the learners permit
Lost drivers license. Can I renew and pay fee out there at dmv