Allison Park PennDOT Driver License & Photo Center
Pennsylvania Department of Transportation
1701 Duncan Avenue
Duncan Manor Shopping Center
McCandless, PA 15101
United States
Last updated on:
10/09/2023 - 18:52
McCandless PENNDOT Location & Hours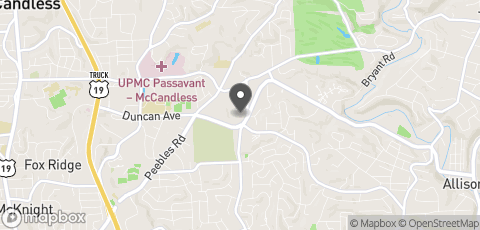 1701 Duncan Avenue
McCandless, 15101
McCandless PENNDOT Office Services
Don't Forget to Leave a Review!
Let us know how this location handled your transaction. Did you have any issues?
Photos of Pennsylvania Department of Transportation Office
McCandless Pennsylvania PENNDOT Reviews and Tips
When you arrive, there are two sections. One for those taking a driving test and one for those renewing a license/ID card. You have to take a number at arrival and wait. Be sure to take a number for the right section, as they have two separate check in areas.
When the Real ID came out, I was due to renew my license. I brought in my driver's license, social security card and passport. I waited for an hour and a half only to be told that I also needed a birth certificate. This made no sense and I tried to explain that a passport was insufficient. I was rudely shut down and told that there was no way I was getting a Real ID without both pieces of information. The person was not only wrong buy extremely discourteous about it.
I used to dread going here. Everyone was miserable, it took forever and it was just a bad experience overall. I'm not sure what happened in recent years but they seem to have done a complete 180°. Everyone is kind, efficient and have made the trips to the DMV bearable if not pleasant!
Questions and Answers
If I already have a Real ID, and paid for a renewal of it can I bring my camera card to this location to renew my Lis and get a new photo?